Around the world, Art of Living is supported by many thousands of volunteers who have been the core part of our organizations. With the help of our volunteers so far we have gained a perception of the local problems, organizing events, campaigning, fundraising and execution of the projects. You will make new friends and learn skills while helping us to end the injustice of poverty. If you have time to give and the commitment to bring about change, get in touch with our local representative or write us back at info@ssrdp.org for being part of our mission.
Frequently asked question
Anyone from any walk of life, any age group, with passion and desire to effect change rural India, is welcome to Volunteer with us. Our Volunteer base consists of people ranging from academicians to field practitioners, research scholars to grassroots innovators, technical professionals to agriculturalists.
India is the 4 th largest economy in the world and is expected to reach new heights in the following years. India's indigenous knowledge embedded in its grassroots level can help the country become a world knowledge leader. Hence, the harmony between Rural India and Urban India enhances the chances of greener, sustainable, self-reliant and harmonized society. You can contribute in your own way:
Develop innovative ideas and initiatives for Rural India in line with our objectives
 Invest in green ideas which will help at both individual and community level;
 If you are a scientist or technologist, you can pursue research yourself or guide your students to add value in local knowledge and innovations
 If you are an entrepreneur, you can help scale up some other innovator's innovation,
 If you are a student, you can work with us in augmenting grassroots innovations.
Your donation can transform many lives
Through the kindness of people like you, our work has made a difference in the lives of Rural India villagers. Your gift to Sri Sri Rural Development permits us in empowering the economically challenged through best practices, modern technology and human values, in the hope to provide them an opportunity in leading a quality life. Our projects range from encouraging economic development, empowering the youth, women and other vulnerable sections with niche skills for earning their livelihood, providing basic means such as electricity, clean water, hygienic practices, and so on.
Bank Details

Account Name :- Sri Sri Rural Development Programme Trust
A/c No.- 64032164524
IFSC Code :- SBIN0040871
Bank :- State Bank of India
Branch : – Art of Living Branch Udaypura

Kindly send the following details to accounts@ssrdp.org

Sender's / Donor Name
Website / Email Address
Contact No
Address of the Donor
Purpose of the donation
Type of donor – individual or Institutional
Amount transferred
Transaction ID

If you have any questions please call us at +91 (080) 28432966
"Get involved with SSRDP and sharpen your gifts and talents to transform lives"

SSRDP invites interns to join us in the cause of rural development by sharing their skills and experience for empowering people in rural areas. We offer an internship program for undergraduate and graduate students. This will be an exclusive opportunity for University students and recent graduates to participate in variety of our social initiatives.
Provides an opportunity to interns, to put into practice and deepen their theoretical knowledge of development issues

Provide the interns the platform to develop a more grounded understanding of Rural development

Give Interns an opportunity to learn our methodologies, researching, campaigning, networking skills and operating aspects of development work

Provide opportunities to strengthen, scale up and build volunteer programmes

Provide exposure for interns to take action in our cause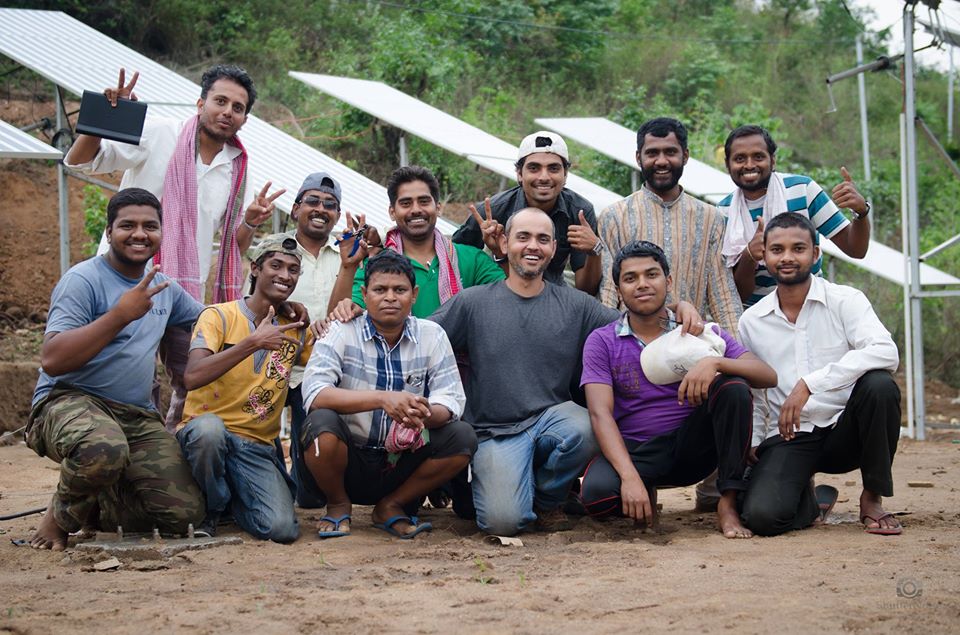 Please submit your CV/Resume to info@ssrdp.org.
 Attach Statement of Purpose stating the reasons for joining SSRDP, along with
possible areas of contribution in our various projects, and areas of operation.
 In your cover letter, state the following:
– Preferred location of internship
– Duration of commitment to the internship (Number of months)
Should be above 18 years of age

Should be in college/ recent pass out

Should be able to put in a minimum of 3 months.

Should give full time and intensive commitment

Should believe in values of Art of Living- Respect for Human Dignity, Transparency, Innovation, Accountability, Secularism, Non Violence, Working in Partnership.
A Valuable Social Commitment
Our Impact is vast and our reach has spread to corners of Indian villages which deemed unreachable. We have successfully completed many projects advocating self-reliance, which have benefited millions of people. With the commitment from technical and financial support collaborators like you, we can accelerate this transformation and enable sustainable impact towards our shared goals.
"If every business house undertakes corporate social responsibility and decides to invest certain percentage of their profit in developing rural areas, India will have no hunger, no disease, no illiteracy. The Government alone can't do this. NGOs and business organisations will have to come together to transform India and to bridge the gap between rural and urban India"