1_Skilling-Rural-
Farmers sincerely feed us, Now it is our turn to join hands and feed them and their families
1_Skilling-Rural-
Farmers sincerely feed us, Now it is our turn to join hands and feed them and their families
Home_farmers
PROJECT KISAAN - EMPOWERING INDIAN FARMERS
Home_farmers
PROJECT KISAAN - EMPOWERING INDIAN FARMERS
Small-holder farmers are vital for India's agriculture production and rural economy. Moreover they constitute more than half of the national population. But under the existing economic conditions, the Small Farm Holder's face many challenges to sustain their livelihood. Their sensitive economic conditions besides their limited scale of economy, Low productivity, weather dependency and other socio-political factors have all negatively impacted their livelihood. Our Initiative with a modest budget and within 3 years, aims to Improve the economic conditions of small farm holders, by addressing the issue of small and fragmented land holdings, through forming of farmer's collectives (FPO) Farmers Producer Organization.
CHALLENGES FACED BY THE FARMERS
Farm production and productivity is not as big barrier in the economic development of farmers as the weak market linkages restricting best bargain and high transaction cost of farm produce and farm inputs/services due to fragmented and small-holdings. Nearly 80% of Indian farmers (Small Holder Farmers) have a net annual income of less than INR 70,000. Due to the small ticket size of the transaction, SHFs have no access to the services of the agriculture value chain, which has a number of inefficient and opaque layers between farmers and businesses.
WHAT IS FARMERS PRODUCER ORGANIZATION (FPO)
(FPOs) are one such farmers' aggregate, an organizational mechanism mobilizing farmers' collective that seeks to improve their own economic and social situation and that of their communities. The strategies will hinge around reducing the transaction cost of farm produce, realize a better price of produce and get better inputs at optimum cost through collective bargaining, add value through primary processing, sorting, grading, reduce field and post-harvest losses etc. Collectives and individuals will be capacitated for efficient participation in the value chain under professionally managed FPOs which will be federated up to National level to provide continued and sustained support to FPOs after the project
To form 50 Farmers Producer Organizations in 10 states during three year's tenure of project
To engage with 5 lakh small and marginal farmers from 10 states and organize them to become shareholders/members of FPO
To stabilize all 50 FPOs in business operations to achieve transaction efficiency to improve farmer's income by 50%, besides enhancing farm output and promoting market driven farm practices.
To collectivize all FPOs to federate them at state and national level to provide continued and institutional support to FPOs for growth and sustainability.
PROJECT APPROACH & STRATEGY
In each selected state, four to five geographical area will be identified on the basis of potential of cluster formation for one or two agricultural commodity or products. Farmers of identified geographical area will be mobilized, organized and supported to form Farmer's Producer Company (FPO) taking one or two principal Commodity or Product in a Cluster approach. The spread and catchment of a FPO in a geographical area will be generally covering a block/taluka.
Each FPO will develop a membership of Five thousand Small Holder Farmer (SHF), which will be facilitated to grow up to Ten thousand SHF member within the project period. One FPO, depending upon population density of region, will cover 40-50 Revenue villages/Gram Panchayat.
Each state will have 4-6 FPOs, depending upon existence of product clusters, product strength, geographical advantage and business opportunity/feasibility/viability.
All FPOs in a State will be federated to a State level Federation, which will be eventually federated at National Level. These Federations will support FPOs in linkages at National and Global level and provide Institutionalized support to FPO.
Business plan of FPOs will be built on the basis of geographical advantages, market potential of product and farmers abilities to scale up. Accordingly, all infrastructure development, technical and material inputs will be mobilized as provisioned in various government schemes. Advantage of recently announced reforms in EC Act, APMC Act, and Contract Farming will be fully realized by developing appropriate business plan.
Aggregation of input-output and services will be core business strategy of FPO with value addition, storage, logistics and branding as major business driving operations. Business partnership with private players in input/service sourcing, NCDEX, A-NAM for output linkages will be established.
Application of technology, including ICT, IoT, Precision farming, sustainable agriculture, resource conservation technology and climate resilient orgnanic practices will be cross cutting approach for all FPOs.
Al agriculture interventions, like crop specific package of practices, crop productivity enhancement, crop loss prevention etc. will be designed as per local context.
Required agri expertise with related trainings, knowledge transfer will be availed from Technical Institutions (ICAR/SAUs) and Sri Sri Agri Institute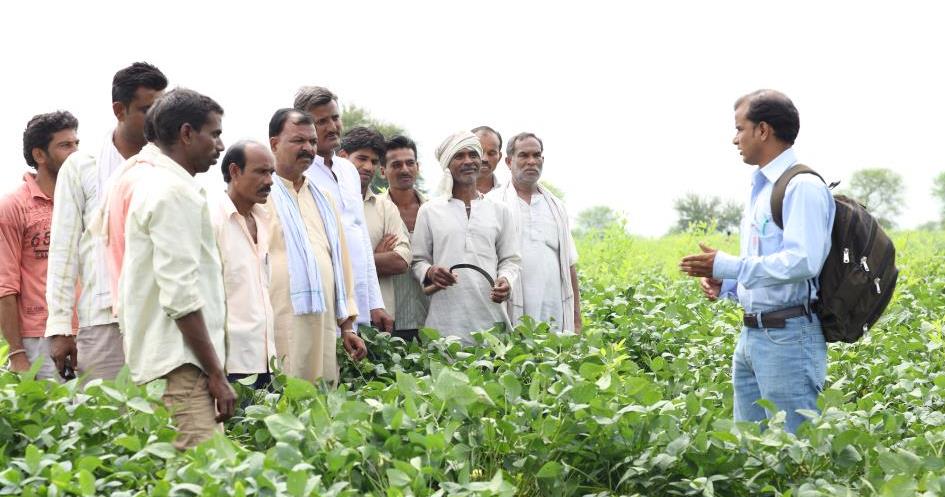 OUR INNOVATIVE METHODOLOGY
Sustainability in the core essence of this project. FPOs needs long term support to sustain, grow and expand. Federation of FPOs at State and National level is an Institutional mechanism to provide continued support from strategy to operation.

Globally proven signature technique of Art of Living for Individual Development to awaken, ignite and motivate human mind, inculcate human values and sense of belongingness will be unique in our approach to mobilize and organize farming community.

Women Centric approach in formation and operation of FPOs will be taken to achieve better stability, issue based action, open to change and mutually supportive community.

ICT tools will be used to connect, communicate, train and operate at scale.
5 lakh farmers will get organized in to farmers collectives as FPO

Farmer's income will be impacted positively and by end of the project, an average 50%
increase in farmer's income is expected.

Various farming, logistics and value addition activities will generate at least 20
additional man-days per SHF in villages (5 lacs SHF x 20 = 1 Cr man days/year)

Demonstrate a financially successful and sustainable model of farmer's collectives in
country for replication.
ART OF LIVING FOUNDATION CONTRIBUTION TO FARMERS
Two thousand farmers meet at the Native-Seed Convention
The event was organized to connect farmers and exchange knowledge about Desi (Native) seed varieties and how growing it can be a viable business Bengaluru, IndiaMarch 31, 2019 Over two thousand farmers from 8 Indian states met at The Art of Living International Center to be part of the Desi Beej Mahotsav (Native-Seed Convention) to exchange knowledge, come together on a common platform, interact, know about Desi (Native) seed varieties and to learn how growing them can be turned profitable, to beat the monopoly of companies making hybrid seeds. The exhibition was graced by the presence of global humanitarian and spiritual leader,…
Limca Book Of Records for 'Most Extensive River Rejuvenation By Any NGO'
The Art of Living has been included in the Limca Book of Records 2019 for the 'Most extensive river rejuvenation by an NGO' for the its effort to resolve the country's severe water problem by reviving 40 rivers and its tributaries in four Indian states and making more water available by raising the water table especially in drought prone regions, benefiting 49.9 lakh people in over 5000 villages. The Limca Book Of Records India stated, 'In January 2013, Art of Living an NGO, launched a campaign in the river basin of four states (Karnataka, Tamil Nadu, Maharashtra and Odisha) to revive…
1500 Farmers from Karnataka meet to harvest benefits of Organic Farming
With an aim to enhance and maintain the sustainability and prosperity of Agriculture in Karnataka, 1500 farmers from across the State gathered at The Art of Living International Centre to attend the 'Karnataka Organic Farmers Convention'. Held over 3 days, from 22nd to 24th Jan, the convention was hosted by Sri Sri Institute of Agriculture Sciences and Technology (SSIAST) in collaboration with the Department of Agriculture, Govt. of Karnataka to make Karnataka disease -free, save the soil from chemical fertilizers and pesticides and maintain the state's sustainability and prosperity. The inaugural ceremony was presided by The Art of Living Founder,…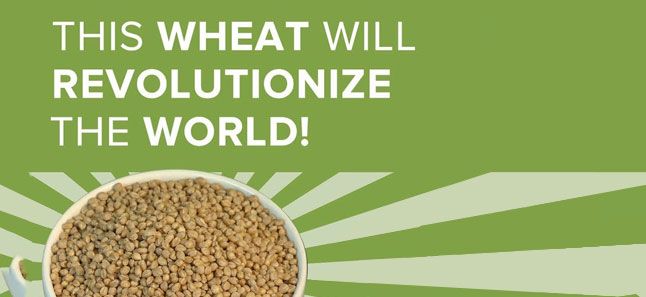 Sona Moti, rare desi wheat variety reintroduced
On his four day visit to Punjab, Gurudev Sri Sri Ravi Shankar, Founder, The Art of Living, on 18 March 2019 launched 'Sona Moti' a natural wheat variety high on nutritional value and health quotient, with 3 times more folic acid than any other grain. It has nearly 267% more minerals and 40% more protein and fat than any other wheat variety. Long before the Green Revolution, there were ancient Desi varieties of wheat that were grown in India for thousands of years.  These varieties are almost extinct in the country today due to the rampant use of hybrid and improved wheat varieties. One such variety rediscovered by Art of…
: Jhargram is a small tribal area in Jamtara District, Jharkhand. Guided by Chanchal Biswas who initiated natural farming in the area under the guidance of SSIAST Trust (The Sri Sri Institute of Agricultural Sciences & Technology), the villagers have set up a model farm where crops are grown using natural farming techniques with little or no water. To arouse the interest of the villagers in natural farming, Chanchal Biswas set out by talking to the tribal people in the area, conducting workshops on agriculture, creating awareness on natural farming, and organizing Satsang's. In time, he was able to gain…
Project Bharat: The Smart Age Rural Revolution
To knit our country together, it is of paramount importance to bridge the rural urban divide. The great Rishis of this land dreamt of a one-world family, 'VasudhaivaKutumbakam'; a dream that Gurudev Sri Sri Ravi Shankar has set out to realise. But in a country as diverse as India, with diverse concerns and objectives, this task needs a robust methodology and thus was born the Project Bharat. It is that ambitious thread that ties this unique diversity of India together. It works on the framework of creating five pratinidhi for every village to look into its myriad development needs. This…
FPO Formation
SSRDP is facilitating the formation and promotion of FPOs as per the Operational Guidelines, 2020 issued by Department of Agriculture, Co-operation and Farmers'  Welfare – DAC&FW and suggested by financial institutions such as NABARD, SFAC and NCDC. 25 FPOS are currently supported by SSRDP Trust. 11 FPOs are registered and commencing operations and 14 are in the pipeline.
Your Contribution towards Farming & Agriculture could be the best weapons against Hunger & Poverty, and they have made life better for billions of people