Vocational Training For Youth
India has the world's largest youth population with over 65% of the population under the working age of 35. Though educational achievements have risen sharply in recent years, gaining a foothold in the job market remains a dream for many young Indians, especially the underprivileged.
Millions of young people in rural and urban areas face serious problems of unemployment and underemployment. Among them is seen a high rate of school dropouts, close to 56%. Financial constraint has been singled out as the key reason for children dropping out from schools, besides poor quality of education, needing to support one's family at an early age, no proper knowledge about the job market and lack of job skills.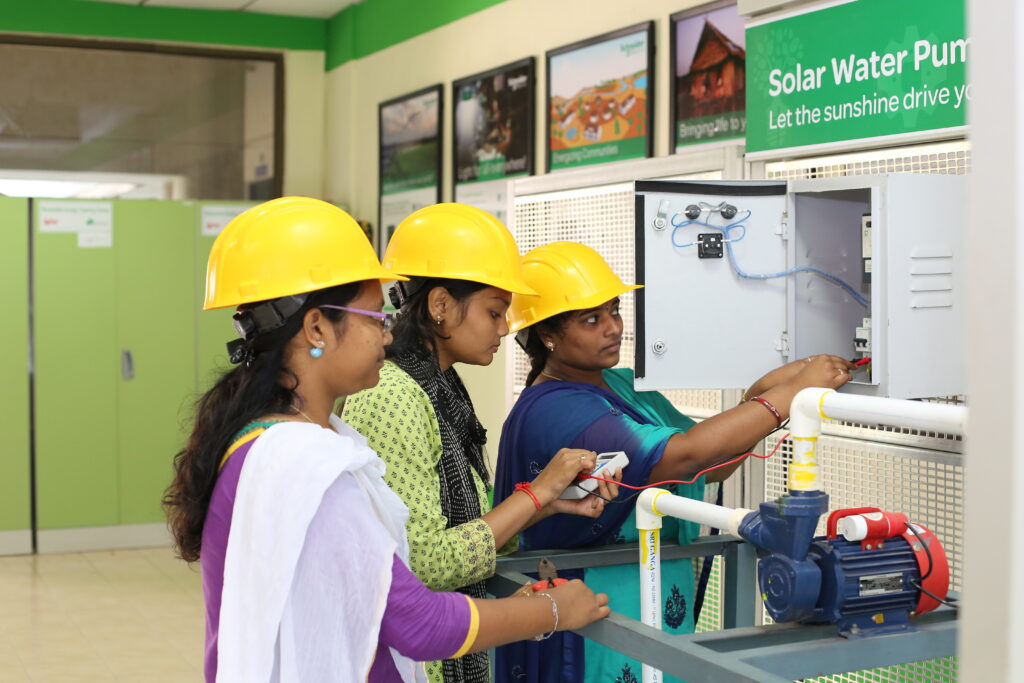 (Bosch's Response to India's Development and Growth through Employability Enhancement)
SSRDP is running BOSCH's flagship 3-month program 'BRIDGE', a job-oriented program working towards eliminating unemployment, one youth at a time. It empowers unemployed youth with Basic Employability Skills such as soft skills, industry related skills and social skills, On-the-Job Training (OJT) and Job Placement Assistance. The programme prevents young ones from ending up in an unorganised sector where ability to develop a career is restricted due to a lack of appropriate skills training. As a result, it helps meet India's growing need for skilled labour across industries. More than 26,000 youth have been trained and placed by BOSCH.
Artisan Foundation Course
SSRDP has recently launched Artisan Foundation course in modern carpentry, in partnership with BOSCH. The aim is to produce high quality skilled and professionally certified artisans. It will significantly contribute in meeting current and rising demands of customers in Home and Office renovation and Modern Furniture Appliance Industry. The training is conducted by experts in German inspired curriculum with Bosch Power Tools. It is a unique combination of soft skills, technical skills and business skills, with certification of Bosch and NSDC. 
Foreign Language Training
SSRDP provides training in various foreign languages such as Spanish, French, German and Japanese. One receives hands on training in writing, reading, listening and speaking skills. In less than a year, 600+ people have successfully graduated with a new skill up their sleeves. Learning a foreign language can potentially boost brain power, improve memory, enhance multi-tasking abilities, sharpen the mind, enhance decision making, improve one's first language, increase networking skills and so on!
Mushroom Training & Production
SSRDP along with University of Agricultural Sciences, Bengaluru, has started oyster mushroom cultivation with agricultural waste using locally bioavailable paddy straw. Popularly known for their high nutritional value, its production and consumption are on the rise. This initiative not only utilises agricultural waste, but also generates employment and aids in malnutrition reduction. The substrate can be further used in composting or for cows with protein rich diet, resulting in optimum resource utilisation and environment sustainability.